It started with a vision to bring a diverse program to the Central Wisconsin community…
Wausau Academy of Dance was created with the goal to provide new and exciting opportunities for the students of our community.  We knew that we wanted to offer experiences that would challenge the dancers which is why we travel around the nation with our competitive dancers so that they can compete amongst the best. We knew we wanted to offer experiences that allowed for personal growth and enriching life experiences, so we travel to places like New York and Disney World.  We knew that we wanted to create a program that nurtures each dancer's artistic voice with summer choreo labs, solo lessons and an opportunity for dancers to perform self choreographed pieces.  We knew that we wanted to create a program that emphasized the importance of community and our pride in the Wausau area. In turn, we hold charity events to support local nonprofits such as The Women's Community, Boys and Girls Club of Wausau, Marathon County Humane Society, Children's Miracle Network of Central Wisconsin, The Grand Theater Foundation and more.  We knew that we wanted to create a program that allowed ample performance opportunities for those that wanted them, as well as a place for students who have an appreciation for dance but also have other interests outside of the studio.  The level of education needs to be high for all of the students.  When hiring teachers I look for individuals who have two things that stand out, their love of working with people and their knowledge of safe teaching practices.
Wausau Academy of Dance was born in 2009 when dancer Bekki Chelminiak and businessman Brad Bauer opened the doors. 1 year later they were married and shortly after had two beautiful girls Violet and Eve.
Owner and director Bekki Bauer earned her BS in dance from the University of Wisconsin-Madison where she had the opportunity to work with many choreographers. She has studied at Broadway Dance Center and Steps both of New York, Gus Giordano Dance Center of Chicago, Illinois, UW-Stevens Point and many national conventions. She has performed with Jin Wen- Yu Dance & Tri-Polar Dance, Dance International- Australia, Dance for Camera-Utah and the City of Roses Ballroom Showcase- Oregon in addition to numerous university performances. Ms. Bauer has successfully completed the ABT® Teacher Training Intensive in Primary through Level 3 of the ABT® National Training Curriculum, is a certified Pilates instructor, taught in Costa Rica for MaryAnn Wells' Yoga Teacher Training program and is certified in Acro Arts. Ms. Bauer received the 20 Under Forty award from the Wausau Daily Herald, an award acknowledging young professionals who have a positive impact on their community. She also served on the board for Ascension's Foundation.
Owner and manager Brad Bauer received his BS in economics from UW- Madison. After graduation he spent his time flipping houses and working as a meat cutter. At the studio he can be found helping out in the office, taking care of the accounting, or updating the space. When Mr Brad is not working at the studio he spends his time managing, maintaining and refurbishing his other commercial properties as well as running Bauer's Mega Storage.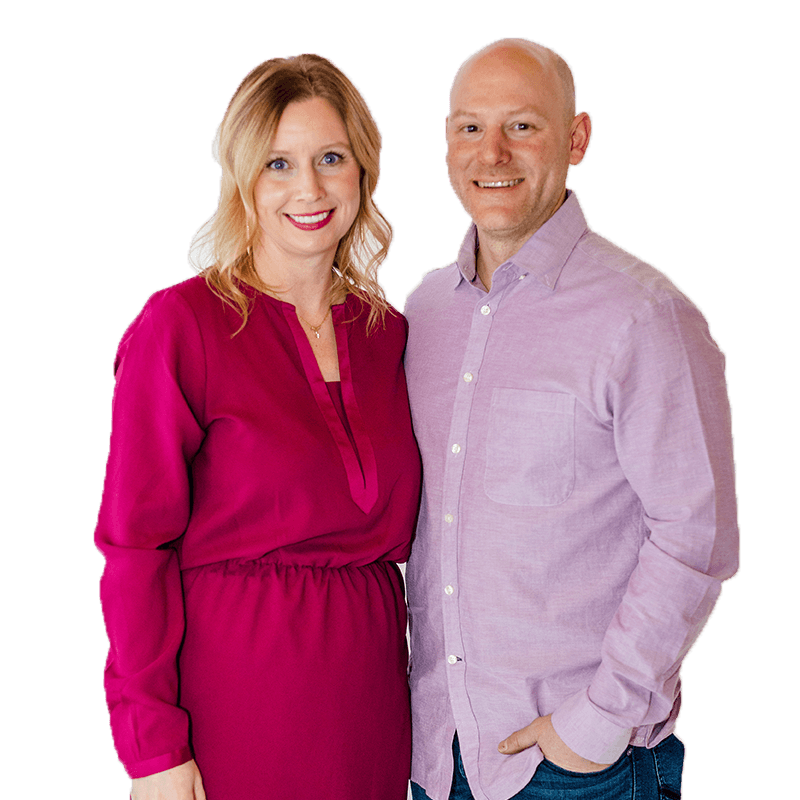 Our Instructors + Faculty
Our award-winning, dedicated instructors have molded Wausau Academy of Dance into the studio it is today, making it the best in the central Wisconsin area. Dance is appreciated as both an art form and as an educational tool for our dancers by all teachers. Our instructors are dedicated to creating a safe and ever-growing atmosphere for all dancers with various levels and skill sets… we want your dancer to grow every time they step in the door.
We Love What We Do. We Love What We've Done.
Ms. Leah
Ms. Leah was a member of Allegro Dance Theater for over eight years. While in Allegro she had the privilege of being the title character in the ballet Cinderella and shared the stage with many professionals from the Milwaukee Ballet and Julie Kent, principal dancer of ABT. She trained at the Milwaukee Ballet School throughout high school and while attending UW- Milwaukee. Ms. Buffinton choreographed the state champion Northland Lutheran Show Choir and has taught locally for the Community Ballet. Ms. Buffinton is also a registered nurse and proud mom of 3!
Ms. Josie
Ms. Josie's heavy background in modern, lyrical, and ballet, brings reflection and absorbed energy into her teaching and her choreography. She also trained in jazz and hip hop during her high school career. Over the
course of her dance career Josie has trained and performed with the Allegro Dance Theater, DC Everest Dance Team, UW-Eau Claire Concert Dance Company and the UW-Stevens Point Dance Team. Josie has choreographed multiple college level pieces throughout her college career, including multiple pieces that were sent to ACDFA festivals. Josie has received various awards throughout her career including a choreographer award in the ACDFA Gala performance. Josie is also a professional photographer, graphic designer and a mom
of two sweet children.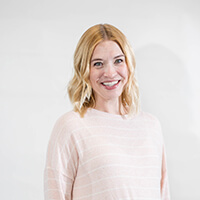 Ms. Daniela
Ms. Daniela grew up in the Twin Cities and began dancing with the Classical Ballet Academy of Ballet Minnesota at the age of 9 and graduated in 2004. She went on to the University of Wisconsin-Madison, where she majored in Genetics and Zoology before beginning a career in dog behavior and animal welfare. She has also adopted two pit bulls, Maxie and Dizzy. In 2014, Daniela and her husband moved to Cheyenne, Wyoming where she worked full-time as the Director of Operations of the Cheyenne Animal Shelter. During her time in Wyoming, Daniela returned to her ballet roots by taking adult ballet classes at a local ballet studio; soon after she began, she was asked by the studio owner to come on staff as a teacher for multiple levels of ballet for the 2016-2017 season. In 2017, Daniela returned to the Midwest, moving to Merrill, where she joined Wausau Academy of Dance and became a Board Advisor for Ballet Minnesota. Daniela is also a proud mom of two wonderful daughters.
Ms. Emily
Emily started dancing at age 3 and it has been a part of her life ever since. With a focus of mostly ballet in her performing days, she was a member of Allegro Dance Theater. She was also heavily involved in her dance studios and high school Dance Team growing up. In college Emily minored in dance and was a part of UW Eau Claire's Concert Dance Company. She also started up and coached a dance team while in college. After college, Emily continued to assist with local dance teams and now choreographs for local high school musicals and CWETA. Emily is a mother, wife, and a RN Clinical Educator.
Ms. Kim
First & foremost Ms. Kim is a proud Dance Mom to Taylor and Tatum. She has been engaged with dance her entire life, whether taking classes herself or supporting her girls in their dance journey. She LOVES everything about the dance studio atmosphere. Her passion lies within our littlest dancers helping them learn all they can about the art form and making sure they have fun doing so. You can often hear "Baby Shark" or "It's Raining Tacos" blasting from her classroom. Ms. Kim was a competition kid herself that started dance at 3 years old. She took various styles up through her high school years but always gravitated toward tap. She had the opportunity to student demonstrate at a young age and taught her first class on her own as the instructor when she was 15. She loves all styles of movement and likes to be creative when working on dance themes &
concepts. She is a costume junkie and if you know Ms. Kim you know she will add a rhinestone or two to any costume!
Ms. Madeline
Madeline is a Wausau native who has been dancing since the age of 3. For fifteen years she has trained in ballet, pointe, tap, jazz, lyrical, and hip hop, and has decided to continue her dance career as a teacher with Wausau Academy. Ms. Madeline is an Education Major at UW-Stevens Point. She especially loves to work with our younger dancers and was a student demonstrator throughout high school. She was a member of our competition team and performed across the Midwest and in Nevada. She loves to spread positivity and always sees the best in her students, encouraging them and pushing them to be the best they can be.
Ms. Haylee
Ms. Haylee started dancing when she was just three years old and has been involved in dance ever since. In her performing years, she was awarded with Titles, All Star awards and dance scholarships. She grew up with Tap being her specialty and enjoys sharing that passion with her students. She has a knack for teaching our youngest little dancers and has an easy time transitioning to teach our advanced dancers as well! She has a keen eye for detail and an ear for articulate rhythms. In addition to teaching, Haylee is a licensed cosmetologist. She also spends her time writing a blog to help others struggling with infertility and loss in memory of her infant son, Beau, who passed away in 2019.
Ms. Kaitlin
Ms. Kaitlin is an alumnus of Wausau Academy who found a passion within dance at the age of two. She attends UW-Stevens Point with a double major in Dance and Accounting with a Business Administration minor. While in the dance program at point, further she has worked with choreographers and musicians from around the country to help her studies in jazz, tap, hip hop, and improv. Dance has afforded her opportunities to travel around the country to perform in places like Nevada and Disney World in Orlando, Fl. Her enthusiasm in the classroom creates a positive environment so her students feel safe to express themselves freely.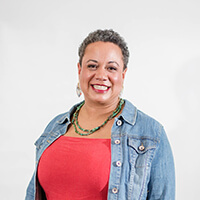 Ms. Jeni
Ms. Jeni began her training at Dance Spectrum in Shorewood, WI where she danced with their children's company. Finding her passion for ballet, she began training at the Milwaukee Ballet School. While a student, Ms. Kern received many opportunities to perform with the Milwaukee Ballet Company. While at the Ballet school, Ms. Kern continued her training in other dance forms at Danceworks. She attended Milwaukee High School of the Arts, where she received many awards for her performances and dedication to dance. Ms. Kern also trained at the UW- Milwaukee. She earned her BS in Psychology and has successfully completed the ABT® Teacher Training
Intensive in Primary through Level 3 of the ABT® National Training Curriculum and is also certified in Alixa Flexibility. Locally, Ms Jeni taught for The Community Ballet and in the past has served as a board member and
executive director for the program. Ms. Kern's choreography continuously receives special judges' recognition at competition for its creativity and artistry. Last, but definitely not least, Jeni is also a very proud dance mom to Percy and is his biggest supporter.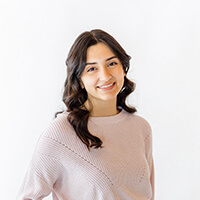 Ms. Mackenzie
Mackenzie grew up enjoying the arts and found herself falling in love, especially with dance. She has been in dance since she was 7 and for 10 years has been training in a range of styles and competing with our competition team. Mackenzie attends University of Wisconsin Stevens Point and is working towards a Biochemistry major on a pre-medicine tract. She enjoys the presence of the younger dancers and hopes to continue working with them throughout her career. Mackenzie is a big sister to all the dancers and encourages them to try their best and work towards their goals.
Ms. Amanda
Ms Amanda grew up dancing at Dorinda's in Merrill and CWSB. She was a member of the Merrill dance team and spirit squad. She went on to minor in dance and exercise and major in prelaw at Syracuse University and
was a member of the Cheer and Dance Team. Ms. Amanda is a talented seamstress and owns Béla Joy Boutique, a custom dance costume company. Ms Amanda has a great eye for cleaning routines and does a great job of making dancers feel welcome into the classroom. She has earned her certification through International Dance Teaching Standards and acrobatic arts.
Ms. Tori
Ms. Tori is a Wausau native who has returned home after receiving her BFA in Contemporary Choreography and Performance from UW-Milwaukee. She was on the Dean's List for four years and was awarded the Dance Undergraduate Student Scholarship. Her intensive study of ballet and modern dance allowed her to work with Simone Ferro, Karl von Rabenau, Maria Gillespie, Molly Shanahan as well as many others and to travel to Brazil. She has taught in Milwaukee, Tempe, Arizona and has been sharing her kindness and dance knowledge with our students.
Ms. Lindsey
Ms. Lindsey began her dance training here in Wausau and continued her studies at Larkin Dance Studio in Maplewood, MN and at Edge and Millennium Dance Complex of Los Angeles. While living in LA, Ms. Zajicheck
worked on TV shows: Sabrina the Teenage Witch, Dance 360, Fastlane and Without A Trace, just to name a few. She was chosen by choreographer Gina Starbuck to perform in Carnival-LA's most famous choreographers'
showcase. Ms. Lindsey has taught throughout North America including Phoenix, Atlanta, Toronto, Los Angeles and Wisconsin! Her choreography is challenging and cutting edge. Ms. Lindsey's tap and hip hop students and choreography have been consistently awarded top scores at competitions each year. She continues her tap education with Tap Into the Network and has facilitated a great working relationship with our students and top professional tappers. She has truly helped our tap and hip hop programs flourish!
We welcome anyone to come view our classes at our studio. Our lobby is open weekdays in the evenings and we would be happy to assist you with any questions you have. Message us today!
226806 Harrier Ave
Wausau, WI 54401